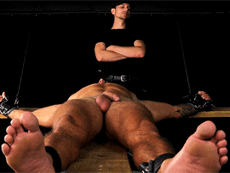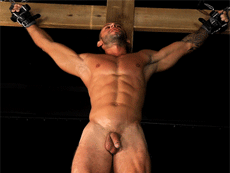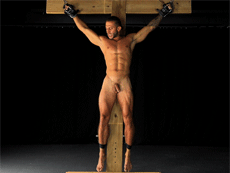 Julian, a young bodybuilder, is crucified! Every inch of his amazing physique is in agony, displayed to perfection.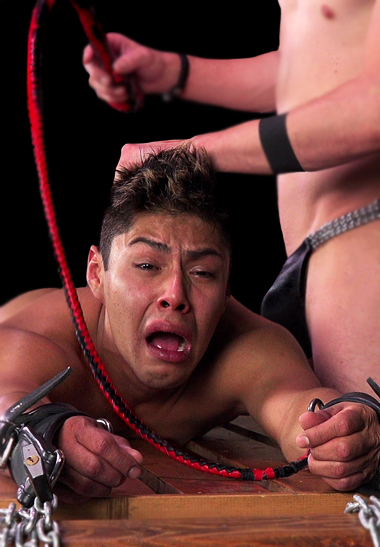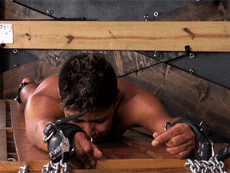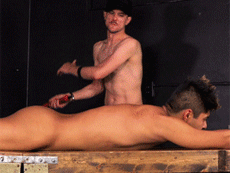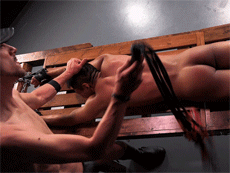 Anthony Martin continues to beat the young college boy he snatched off the street, stroking his firm ass and back, then switching to the cat-o'nine-tails.
---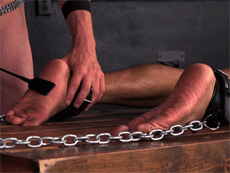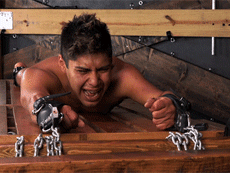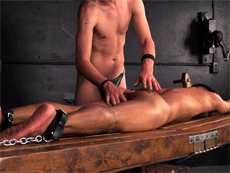 College boy Gabriel is face-down on the rack. Anthony whips the super-sensitive soles of his feet, then stretches and whips him some more, over and over.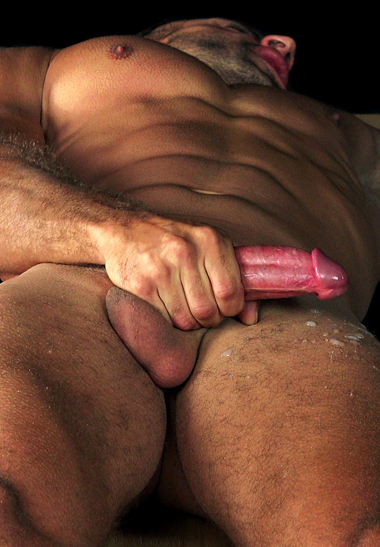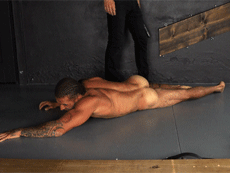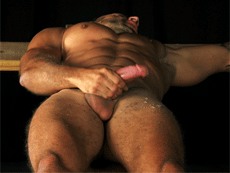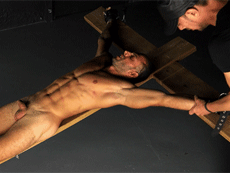 A straight bodybuilder, living in a dystopian future where sex with a virgin is punished by torture, is bound to a cross, shocked with a cattle-prod to his balls and forced to cum.
---