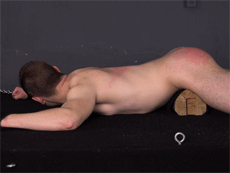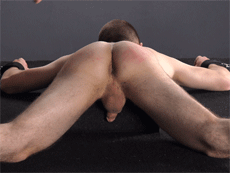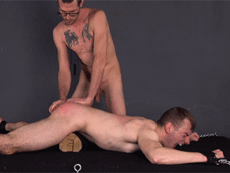 A lean slave with a fine, bulbous ass is whipped on his broad shoulders, shapely back and round butt, then fucked with a dildo by Master Alex.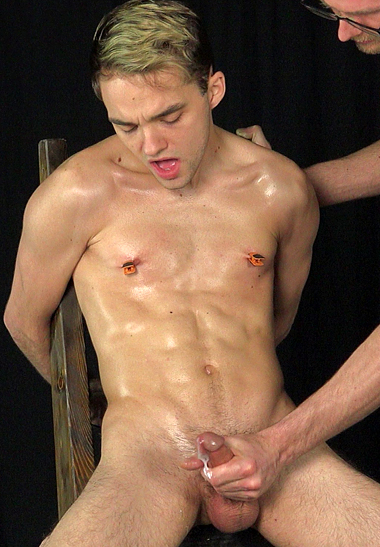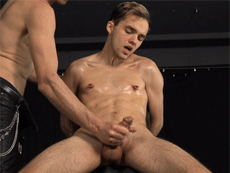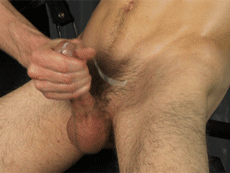 Young Cock Torture – Chapter 6
A slender muscle twink is jerked off, spewing ropes of cum from his massive cock, while impaled on a boi-set. Then is hung upside down for hours and flogged.
---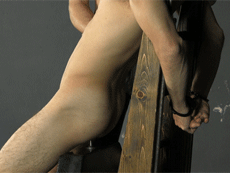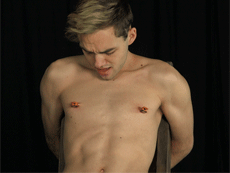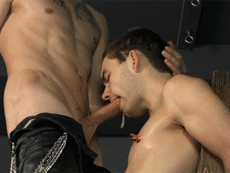 Young Cock Torture – Chapter 5
Master Alex impales his beautiful, young slave-boy on a steel dildo, clamps his nipples with two nasty clips then face fucks him.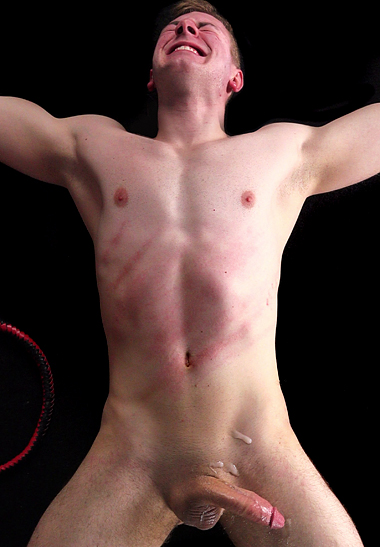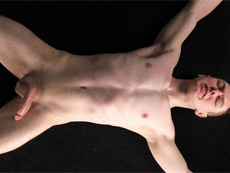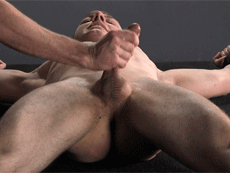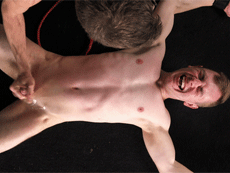 A muscular slave boy, spread-eagle on the torture table, is whipped on his abs, his cock rock-hard even under the lash. Then he busts a huge load of cum.
---
More Previews from the Dungeon